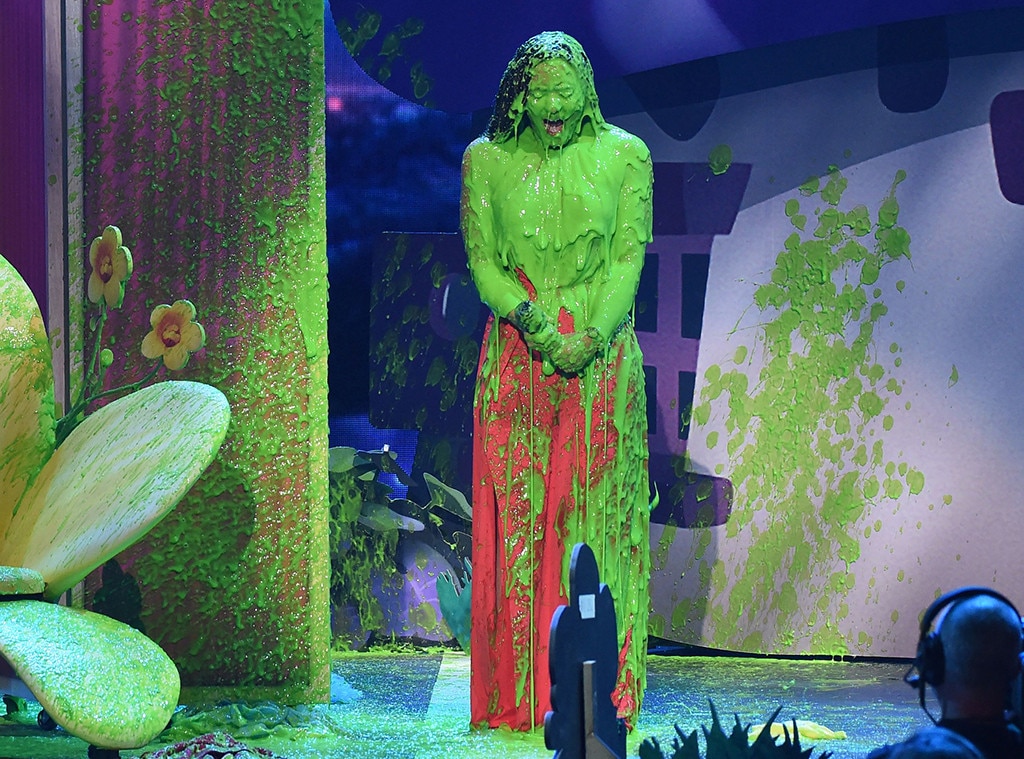 VALERIE MACON/AFP/Getty Images
It's not a Nickelodeon award show without some good ole' fashion slime.
Saturday night's 2017 Kids' Choice Awards was no different as a few lucky Hollywood stars were drenched in the green, gooey goodness so many children can't get enough.
One of the first slimes of the night was given to Smurfs: The Lost Village star Demi Lovato. Although she thought she was simply supporting her upcoming movie, the "Cool for the Summer" singer got a surprise when "Slimey Smurf" decided to show up. We think you can guess what happened next.
Don't worry, Demi. You are not alone.
Later on in the show, Kevin Hart thought he was coming up on stage to accept three(!) orange blimps.
After introducing his kids—and displaying an epic handshake with his son—Kevin was suddenly drenched in slime.
"I have waited my whole life to get slimed," he joked to the audience who also got more than a sprinkle of the mystery substance. In a pre-taped segment, Chris Pratt got another dose of slime before introducing Zoe Saldana. 
As for host John Cena, he was this close to walking away from the show nice and clean. In a special grand finale, however, the WWE superstar asked the audience if they want to see something cool.
If by cool you mean seeing John slimed, the answer is yes.
"I have just turned into John Greena," he shared. "Thank you Nickelodeon. Thank you Kids' Choice. Tonight was incredible. I had the time of my life."