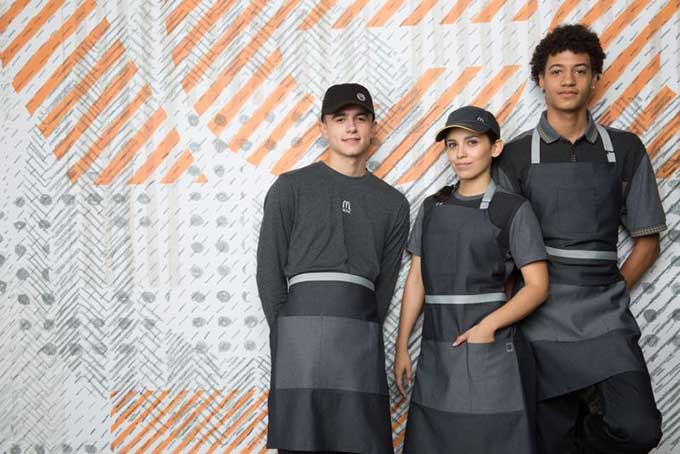 Good catch by Gizmodo's Matt Novak.
Matt doesn't care for the new uniforms ("mandatory gray-on-gray with a dash of black is pretty much universally recognized as the standard uniform for bleakest of futures"), but I want to replace my current wardrobe with them.
report this ad
This is NASA's new "space fabric" in development at the Jet Propulsion Laboratory.
This video from W Magazine shows off how much individual fashion sense can shape a look.
The President likes long ties, so long he has to scotch-tape 'em to keep them from flying apart; the @trumpsties account reveals the ties Trump would wear, if he could get away with it. (Thanks, Fipi Lele!)
Thinking of a business idea is the easy part. Doesn't even have to be a "good" idea, you can still get people to throw money at a non-existent venture, but to do that you need to at least have something even resembling a viable business plan. Why doesn't anyone do it then? Because building that semi-viable […]
The Twisty Glass Blunt is an intriguing product that claims to abolish the need to ever buy or use rolling papers. And, well, it does if you so choose. You can cut down on the waste this 4/20, and everyday after when you're smoking with this clever piece.Built with a German-engineered glass tube and inner […]
We understand that even reading a book instead of watching Netflix after work can be difficult, so taking online coding courses is definitely going to be a stretch, but hear us out. Learning to code can be a major asset to pushing your career to the next level, or to help you build a side […]
report this ad