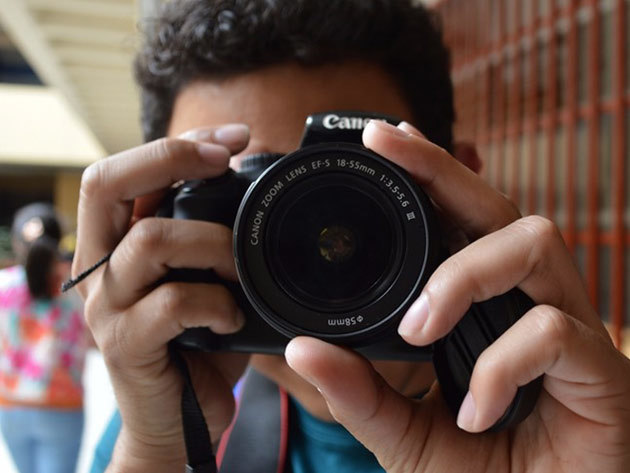 Even the biggest, most expensive DSLR will shoot bad photos if the person behind the camera is a total dweeb. Instead of keeping it on auto and taking tons of unnecessary exposures, why not actually learn your camera's manual controls? To get some expert instruction in the tools and theory behind capturing images, check out this Photography Masterclass.
Understanding your camera settings is just step one of this comprehensive course. After learning to balance shutter speed, aperture, and ISO, you'll take a deep dive into what actually makes a photo compelling: composition, subject, light, and post production. By studying situational photography, you'll gain insight into creating beautiful images no matter where you shoot.
Additionally, the curriculum includes advanced training on choosing appropriate lenses, lighting, and setting up helpful stabilizing equipment. With 13 hours of high-quality content, you can start your path to photography mastery. You can pick up this Photography Masterclass for just $20 today.
Explore other Best-Sellers in our store:
Coding + Development
Photography
Project Management
report this ad