When Chyna was found dead on April 20, 2016, the WWE rushed to pay tribute to the woman who blazed a trail for the Divas and other one-name-only stars to come.
Billed in the 1990s as the "Ninth Wonder of the World" by what was then the World Wrestling Federation, Chyna achieved a new level of fame in that viscerally intense yet over-the-top and theatrically staged phenomenon that is professional wrestling. So of course her fellow stars, her former employer and many fans were heartbroken by the loss.
But Chyna, who was born Joanie Marie Laurer and had also wrestled under the monikers Chyna Doll, Joanie Lee and Just Joanie, hadn't been in a ring for five years—and she hadn't been the queen of the wrestling world since the turn of the century.
In between, Chyna became far more famous for her troubles, for outrageous interviews, for doing porn, for her slurring appearances on reality TV. Because just as easy as it was to remember her greatness and star power once she was gone, so it was easy enough to forget about her or treat her as a fallen-star spectacle while she was still here.
Now that she's the subject of an upcoming documentary, Wrestling With Chyna, the questions will be asked again about what ultimately brought Chyna down in the end. It was guessable years before she died of an accidental overdose of prescription drugs and alcohol that she suffered from substance abuse issues and depression, even though she was reluctant to admit being an addict.
But even though she had once reached the utmost heights of the wrestling world, it sounds as though it was lonely even at the top.
She entered the spotlight already a star. The WWF is known for creating entire universes around its characters, who are also neatly sorted into heroes and villains so that "reputation" precedes them into the ring. Chyna made her WWF debut in 1997 and would be known by the particularly flattering moniker: "Ninth Wonder of the World" (Andre the Giant already being 8th).
Chyna, who first competed at Wrestlemania when she was 17, had trained with an all-male crowd under the tutelage of Walter "Killer" Kowalski; after turning pro, as Joanie Lee, she was named PGWA (Professional Girl Wrestling Association) Rookie of the Year and won the Independent Wrestling Federation's women's title in 1996.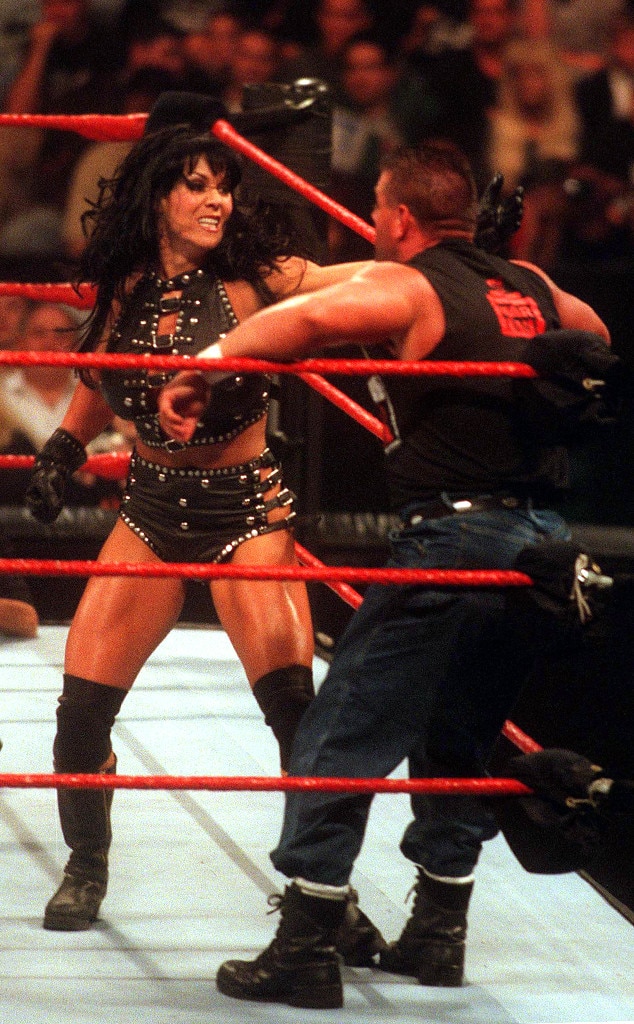 Globe Photos/ZUMAPRESS.com
She went on to become a breakout star of what came to be known as the WWF's Attitude Era, which also featured household names such as Stone Cold Steve Austin, The Rock, Triple H and, after he made the jump from the rival WCW, Chris Jericho. Chyna formed the power trio D-Generation-X with Triple H and HBK.
As it turns out, the world of female professional wrestling was a lot like any other facet of show business, super-competitive and prone to rivalries, jealousy and cattiness (both real and made up), so it was more than just her strength in the ring that saw her aligning herself with the male stars of the business more than her female peers, such as Sable or Lita.
In 1999, Chyna was the only woman to compete in the Royal Rumble and qualify for King of the Ring, as well as became the first woman to win the Intercontinental Championship, a title she won twice. One of the biggest stars in all of wrestling, male or female, she first posed nude for Playboy in November 2000, a move that became a WWE storyline—Chyna's naked bod vs. wrestling's more conservative faction.
Chyna also dated Triple H (real name Paul Levesque) for about five years during this time.
She would claim he cheated on her with his eventual wife, Stephanie McMahon (the daughter of WWE CEO Vince McMahon), and years later accused him of hitting her when she confronted him about cheating. (Triple H replied in 2015: "The false statements and reckless allegations Joan Laurer, aka Chyna, continues to make about a physical dispute are a complete fabrication. As I've said in the past, while Joan has had significant struggles in life, this does not justify making such claims.")
Chyna was still a reigning champion when she was released from the WWF in 2001 after a reported contract dispute. The WWF would become the WWE next year, and Chyna never wrestled for the organization again.
She would later say that the WWE sent her a fare-thee-well fax to let her know her services would no longer be needed, and that Vince McMahon, in promising to keep in touch, told her "blood is thicker than water."
Chyna wrote during a massive Twitter rant in 2012 that her firing from the WWE came after she confronted McMahon about his daughter's affair with Triple H, and he made sure to stick a fork in her career.
"He choose [sic] his daughters happiness over his talent and maybe he should have," she wrote, per WrestlingInc.com. "But this was business. Even if he didn't want me on the show anymore because of the two of them , I couldn't of been a trainer of up and coming talent? I couldn't of done something else within WWE where I never would of had to run into or deal with Stephanie. Then to blackball me in other Ventures was inexcusable. Didn't you know that it was me, not Kristen Loken, that was suppose to be the female Terminator in Terminator 3? But Vince threw his weight around and basically told everyone that if you want access to the wrestlers then they couldn't desal with me."
In 2001 she had a bestseller with her autobiography If They Only Knew, in which she claimed to have been gang-raped by football players at the University of Tampa while she was a student there (no charges were ever filed). She did another Playboy spread in 2002 and started training in judo and mixed martial arts to compete for New Japan Pro Wrestling—where, once again, she fought against men. After losing, barely, to Chono in the Tokyo Dome, Chyna quit wrestling to focus on acting and other pursuits.
Perhaps mainstream celebrity ultimately just didn't know what to do with Chyna, a strong woman who was the queen of one world but adrift in Hollywood and related environs, where athletic prowess was only celebrated among a few choice female athletes and shuttled off to a niche everywhere else.
She had cameos on The Nick Cannon Show, Sabrina the Teenage Witch and a few other things, but that wasn't paying the bills. It so happened, however, that at the time, reality TV was just really getting the hang of sucking up the celebrities of yesteryear.
And it isn't as if Chyna didn't sometimes contribute to the train-wreck narrative herself. She fought Joey Buttafucco on an installment of Celebrity Boxing. She was arrested in 2005 for alleged domestic violence against her then-boyfriend Sean Waltman. She appeared on The Surreal Life in 2006, a litmus test in its day for just how hungry a famous person was for screen time, and then returned to The Surreal Life: Fame Games in 2007. She made Illegal Aliens with Anna Nicole Smith, who would die of a prescription drug overdose three months before the movie was released.
In 2008 Chyna joined the cast of Celebrity Rehab With Dr. Drew, on which she denied being an addict. (She would also later insist that drug use wasn't to blame for any of her loopy behavior on TV.)
And throughout the mid-'00s, there was unlikely career No. 2.
In 2004, she and Waltman released a sex tape, 1 Night in Chyna, that would actually go on to be a best-seller—and that, in turn, led to her enduring gig as a porn actress. Backdoor to Chyna won Best Celebrity Sex Tape at the 2012 AVN Awards. Tila Tequila and Amy Fisher were among her competition.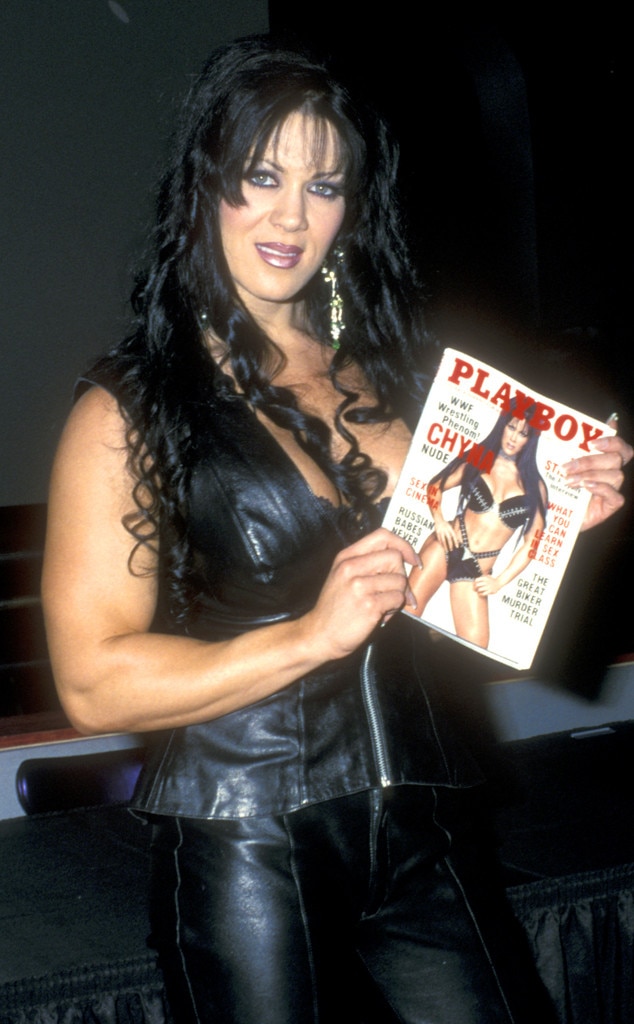 Ron Galella, Ltd./WireImage
"Being in wrestling, it was a family," Chyna explained to Superb Antenna in 2011 what the adult film arena was like compared to wrestling. "However, with the other women, like…I love them, but I was out of that entity, you know what I mean? I was always with the boys. So I didn't know what to expect. I didn't know if there was going to be…You know, after going through that world, I don't do drama. I don't do any of the typical 'girl stuff.' 
"But then once I [started] meeting people and getting to know everybody, everybody is like, really, really…a very warm family in the porn world as well. The girls are gorgeous, but a lot of them—all of them—have personalities to match…And that's nice for me because I haven't really had a lot of female friends. So to be embraced, in something that you'd think would be very catty and very jealous…but you know, it's not that way."
Chyna didn't entirely abandon wrestling—or, it didn't entirely abandon her. In addition to making fan-driven appearances, she was a commentator and enforcer for Inoki Genome Federation in 2008, and then returned to the ring in 2011 with Total Nonstop Action Wrestling.
Her surprise debut on Impact! sent fans into a frenzy and her opponent, Karen Jarrett, who didn't know she'd be facing off against the Chyna—into a tailspin.
But while she would make a few more adult films, her last being 2013's She-Hulk XXX: An Axel Braun Parody, her final years were largely made up of appearances in connection with who she used to be.
In the meantime, she moved to Tokyo in 2011 and then, in 2013, rekindled her relationship with her mother, Jan LaQue, whom she'd been estranged from for almost three decades.
In June 2015, in an interview with Sirius/XM's Opie and Jim given not long after returning to New York from Japan, she revealed that she went to Tokyo with her life in "complete, total chaos." She also alleged that she never agreed to have a sex tape with Waltman and that it was released without her consent.
Waltman ultimately called in to defend himself, insisting, for starters, that they negotiated the sex tape together. He said, "All I'm speaking is the truth and you're full of s–t. I'm sorry, I don't mean to be a dick, but I'm trying to mend fences and you keep spewing these f—ing lies. And Hunter [Triple H] never hit you. Hunter never hit you. You told me he just pushed you out of the way because you were all up in his face and trying to get him to hit you." Waltman also said that she had once told him the story in her book about being gang-raped was not true.
Chyna did admit during the interview to at least having used drugs, but she didn't call it an addiction. "Here's the thing, I was in Hollywood, I drank, I got messed up, I did coke," she said. "It was part of experimentation. When I was with the girls I did a little bit."
For the entirety of her career and the rest of her life, Chyna would deny using anabolic steroids to beef up her physique. Dr. Drew broached the subject on Celebrity Rehab, and she both denied that and denied having an addiction problem in general.
She told Steppin' Out Magazine in 2011 that her "killer monster bod" was not chemically enhanced.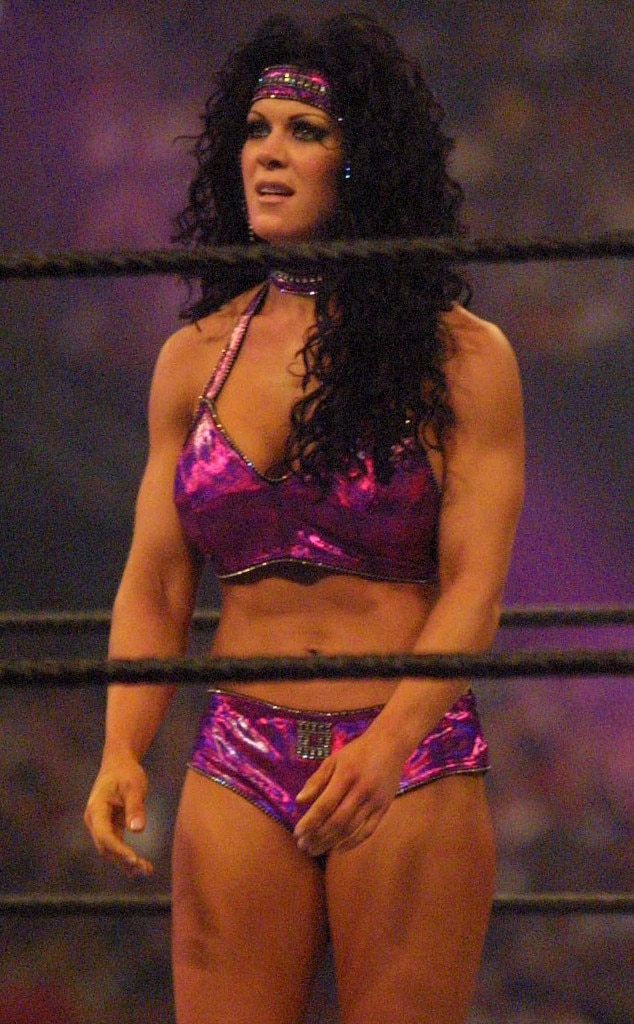 Globe Photos/ZUMAPRESS.com
"So right off the bat people were asking me if I took steroids. I didn't even know what they were talking about," she recalled. But she insisted she was too freaked out by the possible consequences to ever even try steroids, which are known to cause violent behavior and numerous other negative side effects.
"….Steroids were a very dark world. It scared me. I knew about it very early on and I decided to look the other way. I knew some people had to do them and I didn't judge," Chyna said. "But I also didn't want to be a part of that world. I knew I was ugly but inside I was a very feminine woman. Steroids are a lifetime choice that few come back from."
Devoted fans would have objected to her categorization of herself as "ugly," but she was constantly plagued by insecurity about her appearance.
"[She was] more sensitive than anybody I ever knew," Dennis Hof, owner of the famed Bunny Ranch brothel, told Vice's Broadly. "I've seen her crying over things that people would say about her: that she was manly, that she was a transvestite—just terrible things that they would say about her, because she was a bigger girl and was in such good shape. She would break down over that. She's not as tough on the inside as she was on the outside."
She admitted to Opie and Jim in June 2015 that she had attempted suicide and ended up in a psych ward after one attempt. "It was like I was a monster," she told Jim Norton. "There was no way out of it for me."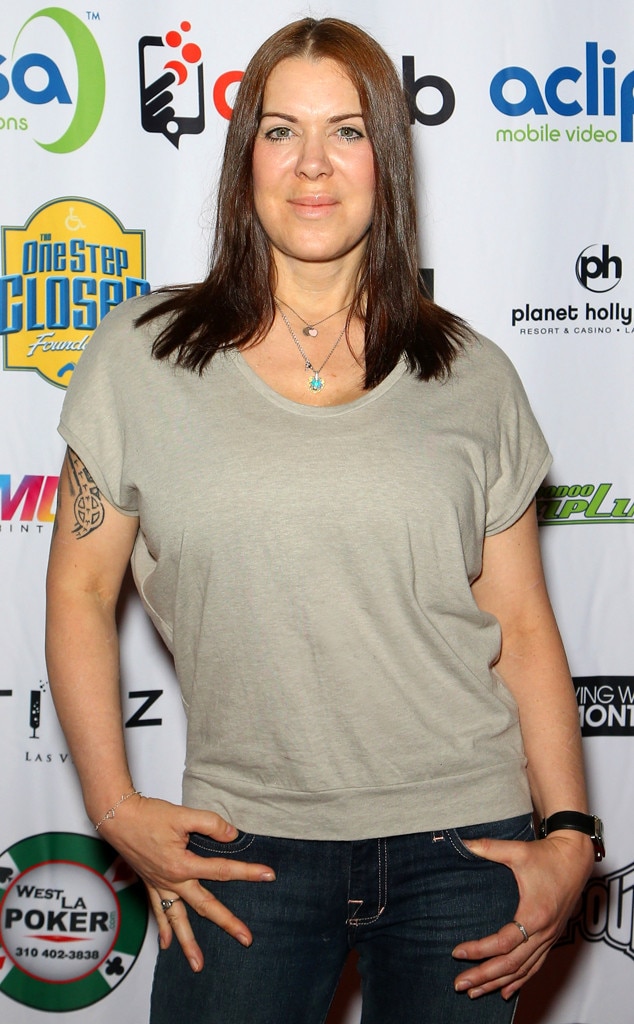 Gabe Ginsberg/Getty Images
Erik Angra, who directed Wrestling With Chyna, told E! News recently, "In the last few weeks of her life, we all did become concerned that she was actually having a real problem. We reached out to the management and we reached out to her lawyers. They were all scrambling trying to get her help and that's something I'll live with the rest of my life. Just feeling like I didn't do enough and the guilt of that." (He told Broadly he regretted not intervening when he saw her take pills and drink alcohol on a trip to Vegas at the end of the summer in 2015.
"She kind of just blew [her friends' and family's concerns] off," Jan LaQue told Broadly. "I sent her one email and I said, 'Get away from this Chyna persona—just be Joanie. If you're just Joanie, you're gonna be OK. Don't go back to Los Angeles. You're gonna get back in with these same people again and go downhill.' And that's exactly what happened."
After Vegas, she returned to L.A. and would make appearances to sign autographs.
On April 20, 2016, Chyna's body was found in her L.A.-area condo after not being heard from for several days.
Her manager, Anthony Anzaldo, told E! News at the time that he had reached out to A&E's Intervention to discuss getting help for her about a week before she died. She had more or less fired him just weeks before after he confronted her about her drug use.
"She was shooting her documentary and at times it was stressful," he said. "But she was doing OK. She was doing yoga and a lot of amazing things." (She had indeed told Vice Sports in the summer of 2015 that she was sticking to a vegan diet and doing yoga in pursuit of a healthier lifestyle.)
Seemingly hours before her death, Chyna had posted a 13-minute video in which she rambled for a bit about the old days and missing her old WWE crew.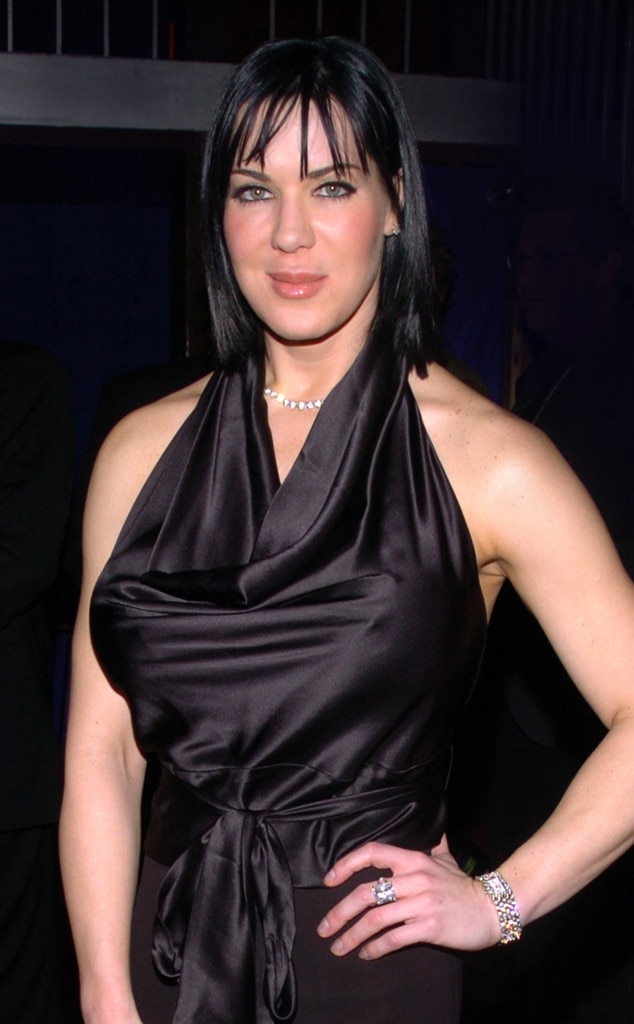 J. Kempin/FilmMagic
Stephanie McMahon, who's been married to Triple H since 2003 (her mother Linda McMahon now heads the federal Small Business Administration under President Trump), was one of the first to tweet her condolences, writing, "I just heard the tragic news that @ChynaJoanLaurer has passed. She was truly a pioneer in our industry, and she will be missed. #RIPChyna."
And the tributes poured in, including from Triple H, who called her "someone who wasn't afraid to blaze her own trail & create a path for those who would follow. A pioneer whose star shined bright."
"She was this town's celebrity," Angra told Broadly earlier this year. "She invented a new kind of thing for men to be attracted to, or at least made it acceptable to be attracted to a muscular, strong woman. There would be no Ronda Rousey, there would be no a lot of people, [without her]."
And yet when asked for the documentary how she would describe her career to someone who might not be aware of who she was, Chyna fired back, "A f–king nightmare."